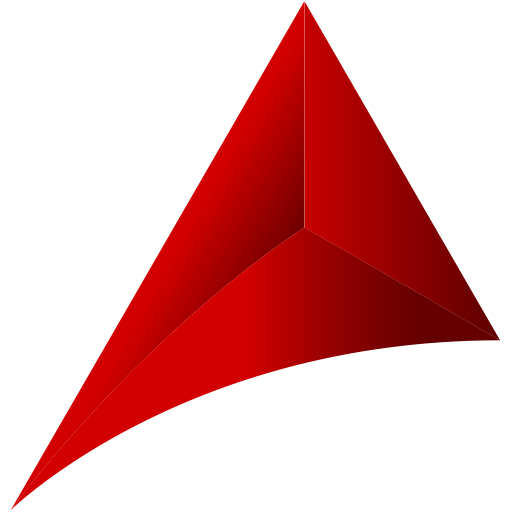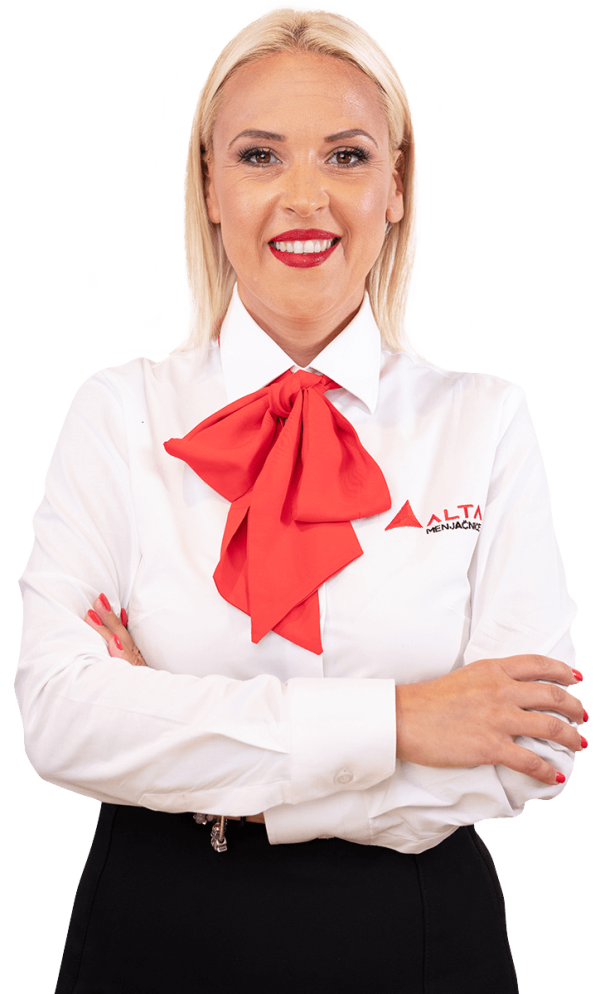 Guided by the needs of our clients and partners, to whom we have been listening attentively for more than 10 years, we have become a recognized leader in the field of currency exchange in Serbia. From the most favorable exchange rate on the market to secure and fast payments, domestic and international money transfers and other value-added services, our mission is to provide maximum value for everyone – individuals, entrepreneurs, and partners.
Visit our locations and find out why Alta Exchange Offices are the partner that doesn't change.
You can call us at any time to check the best rate and arrange a transaction you want to make at one of our locations.
*Valid for amounts greater than €500 / Not valid in shopping centers
With time flying by, we are here to help you
get all your work done in one place
In addition to foreign exchange services, our branches are a one-stop location for your regular financial obligations, fast cash withdrawals, secure money transfers, bet deposits, AMSS membership card purchases and more.
Payment Transactions

Save yourself from waiting in lines and leave more time for the things that are important to you with fast and secure payment transactions:
Sending and receiving money in Serbia

Using the Alta Fast cash service, you can send or withdraw money in domestic currency within Serbia just a few minutes, without opening a bank account.
International money transfer

In partnership with global service providers Western Union, MoneyGram, and Ria, we offer transfer and remittance services from abroad.
Cash payment

At our POS terminals, you can quickly withdraw money from your account using Visa, Dina and Mestro payment cards.
Bet deposit

Visit the nearest Alta exchange and in just a few steps complete your order, no commission.
E-replenishment SIM cards

Complete your prepaid replenishment at all Alta locations. Our partners include the leading mobile operators in Serbia: Yettel, MTS and A1.
Buying lottery

Thanks to the cooperation with the Serbian State lottery, our exchanges are the place where you can buy Lotto, Bingo, and lottery tickets.
Expand your business with expert support
If exchange operations are complementary to your existing business or you want to start a new business with the support of a market leader, we offer you the opportunity to become an Alta Pay partner.
Contact us: 011 31 31 600.
Since 2008, we have been developing a network of exchange offices with the aim of being one step ahead of our clients' needs by offering new, competitive services and opening locations throughout Serbia.
Alta poslovnice otvorene su svakog radnog dana, kao i vikedom, a naš tim vam je na raspolaganju za proveru kursa i sve dogovore 24/7/365. Pozovite nas na: + 381 63 8 433 455.
We are not just a currency exchange but a reliable partner for our clients and associates. Every interaction with us is based on trust, discretion and professionalism, which is what we are known for.
As a brand within the Alta Pay payment institution, we rely on the collective expertise of our team to integrate global payment trends and the latest, modern technologies into our services.
Find the nearest exchange office
Soon in new locations:
Novi Sad, Dedinje, Južni Bulevar