Exchange Dolar Pay
Cooperation with Alta Pay has allowed us to expand our range of services and develop our business with support we can rely on.
Expand your business opportunities

open new sources of income
Become a recognizable place for fast and secure bill payments, money sending and withdrawals in Serbia, international transfers, prepaid phone services, bet deposit payments and other services that save your customers' time.
As an Alta Pay representative, you get the opportunity to expand your customer base with a range of new services, without investment and with the support of a reliable partner.
Why become an

AltaPay agent?
The range of services that you can offer with the cooperation of Alta Pay payment institution brings many benefits to your business:
By implementing modern payment services, you will attract new customers and increase the number of transactions in your office.
Customer experience and loyalty
As a business that keeps up with the latest payment trends and customer needs (for whom time is precious), you'll offer them added value that will keep them coming back to you again and again.
With per-transaction commissions and a transparent partnership model, you generate additional revenue without having to open new branches, invest in marketing or development projects outside of your existing business.
One step ahead of the competition
Be one of the first in your environment to offer customers the ability to pay bills, transfer or withdraw money and fulfill other financial obligations in one place, no lines, in just a few minutes.
State-of-the-art
technology
Our in-house payment system is available to all representatives, as well as our currency exchange software, which we developed in collaboration with Alta Bank.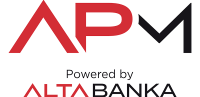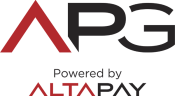 To us, you're not a representative, but

a part of our team
Our representatives are the heart of our vision: to make modern payment services available to customers across Serbia. Thanks to them, this vision becomes a reality, and that's why for us they are more than partners – they are key members of our team. Cooperation with Alta Pay:
We help partners get the most out of new services with transfer of expertise, foreign exchange strategies and years of long, proven experience in the payroll industry.
We provide everything you need to implement payment services into your existing business and cover all investments. Professional administrative, technical, and marketing support make the process faster and easier for partners, regardless of previous experience.
Over the past 15 years, we have established strong relationships with domestic and foreign banks, global service providers such as Western Union, MoneyGram, and Global Blue, over 2700 representatives and customers nationwide, whose trust comes first.
We work with a large number of representatives, but we provide efficient and timely support to each and every one of them with a personal consultant, daily operations assistants and a call center with the fastest response time in the industry.
As part of our support, we will guide you through the steps of implementing new payment services with the installation of all the necessary software, accessories, and transfer of expertise that we have been building for over 15 years.
Learn more about collaboration
Installing software and starting services
Our team is here to guide you through the process of establishing cooperation and integrating payment services into your business.
Call us today:
011 31 31 600.
After you decide to become a representative, we will provide you with complete support in every step – from application to collecting documents to signing the contract.
Our engineer will install Alta Pay software systems at your location and provide all the necessary training in order to offer new services to clients as soon as possible.
Exchange Nada, Šabac
We are very satisfied with the results we have achieved since working with Alta Pay. The professional approach is priceless. We are confident that our cooperation will be just as successful in the future.
Centar Premium, Novi Pazar
The collaboration with Alta Pay has exceeded our expectations. The Alta team really demonstrated a high level of commitment to their representatives.
Exchange Beograd
Thanks to the technical support we receive from Alta Pay, our business has overcome all obstacles. In a short period of time, we have expanded our range of services and increased our profits.
Lucky Penny, Kruševac
From the very beginning of the cooperation, I had the impression that we are really a team, as if I myself became a part of the Alta Pay family.
Exchange Vule 014, Pančevo
We have been successfully cooperating for several years. Many years of strong collaboration is an excellent indicator that mutual trust and effective communication bring positive business results.
Uz Alta Pay podršku, put do novih korisnika je brz i jednostavan.
Frequently Asked Questions
What kind of services can I offer as an Alta Pay representative?

Our representatives can expand their offer with a wide range of services of exchange operations, payment operations, money transfers, bet deposit payments, vehicle registration loans, tax refunds and others. You can see the full service offer here.
Does cooperation mean investment on behalf of the partner?

The Alta Pay representative program is designed to increase partner revenue by expanding offerings without investing in equipment, installation and maintenance, service start-up education and facility branding.
Who can become a representative?

Our network of more than 2700 representatives includes exchange offices, travel agencies, copy stores, retail stores, vehicle inspections, vehicle insurance agencies and others.
Can I expect support when introducing new services?

From the very beginning of your partnership, you have the professional support of our team, which includes the assistance of an assigned onboarding manager, call center support available to you 24/7, and support modules in the software itself.
Where can I offer new services in Serbia?